,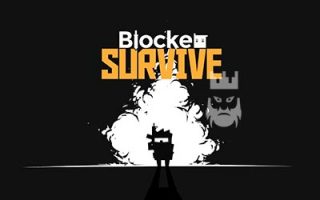 About Blocker Survive
Blocker Survive is a survival game which is very similar to famous game PUBG.
If you like games like PUBG then you can play Blocker Survive in your free times. You are going to control a block-shaped character and try to eliminate other players on the map. You can find different weapons to use but keep in mind that you may run out of your ammo. Players also drop ammo and equipment when they are eliminated. Do not forget to loot them after you kill them.
Moreover, we share io games unblocked servers on our pages. Those who would like to play on private servers can benefit from these servers. Moreover, if you want to explore new io games, then you can check out the io games list we have shared with our visitors. Thus, you can also click on the categories in order to find games starting with those letters or numbers.
How to Play?
You need to provide directions to your character with WASD keys. Players can shoot with the left click of their mouse. In addition to this, there are various keys you need to use which you can see on your screen.
Tips and Tricks
You have to eliminate the most players in the map in order to be the most dangerous player on the map. The game never ends but the area you have to fight on the map changes in every 2 minutes. You have to open your map and find the location to fight.
There are trees and houses which you can hide. In case you are in the middle of the area then you may want to hide. In this way, you can kill more players. There are different weapons that you can use but be sure that you have ammo.
As godmods we offer Blocker Survive unblocked servers to our visitors. You can also download Blocker Survive mods from our page and play the Blocker Survive game with Blocker Survive hacks.
.

LAST DOWNLOADS Blocker Survive MODS