,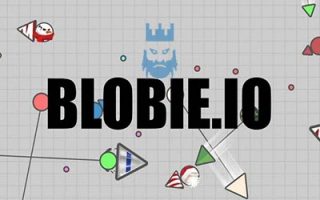 About Blobie.io
Blobie.io is a fun game where you are going to send your hook in order to eliminate your opponents and score higher.
In case you like to play skill games then you can play Blobie.io in your free times. You are going to control a small ball which has a hook. It is possible for you to send your hook forward and then pull it back. In case your hook will hit any of the players, that players will be eliminated. You have to collect their remainings. The more you will collect, the more score you are going to earn and your hook will grow in line with your score.
You can also find io games unblocked servers on our pages. Players can find these mods in the right section of each article. In case you want to explore new io games then you can check out the io games list we have shared on our website too. Do not forget to check out categories in order to find more io games.
How to Play?
Your character moves automatically and you have to provide directions to it with your mouse. You can send your hook with the left click of the mouse. In addition to this, you can speed up with the right click of your mouse.
Tips and Tricks
You should keep in mind that your character cannot move when you send the hook. It is possible for you to take this advantage. Whenever your opponents send their hook to another player, you can send your hook to them.
In this way, you are going to hit to balls which cannot move at that time. But of course it is possible to call your hood back, you should be careful about it. You do not have to send your hook to eliminate your opponents all the time. It is possible to eliminate your opponents by hitting them with your hook.
As godmods we provide Blobie.io unblocked servers to our visitors. It is possible for you to download Blobie.io mods and play the Blobie.io game with Blobie.io hacks.
.

LAST DOWNLOADS Blobie.io MODS