.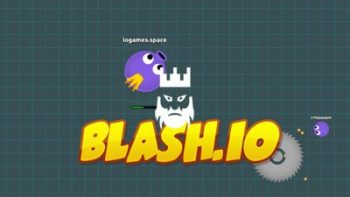 About Blash.io
Blash.io is a game where you need to collect candies in order to grow and shoot your opponents to kill them.
Those who like competitive games can play Blash.io whenever they want. You will choose your character and start playing the game. Like agar.io or any other io game, you need to eliminate your opponents. You have one goal which is having the most score on the map. To do this, you need to play wisely.
It is also possible to download io games unblocked servers through our page too. You can access new io mods thanks to our website. In case you want to explore new io games then you can check out our io games list that we have shared on our website.
How to Play?
Your character moves automatically and you need to use your mouse in order to provide direction. Players can shoot with the left click of their mouse. In addition to this, you can speed up with the spacebar.
Tips and Tricks
When you are low in health, you can collect candies on the Blash.io map. In this way, you can increase your health again. You need to kill other opponents by shooting them. You will see some type of wheel on the map. When you shoot this wheel for three times, it will send balls on behalf of you to all around.
You can speed up in order to avoid the enemy balls. Each character has a limited health. In case you will run out of your health, you will be eliminated. As you can guess, you need to kill as many opponents as you can.
As godmods we provide Blash.io unblocked servers to our visitors. You can download Blash.io mods from our page and have an access to Blash.io hacks.
.
.
LAST DOWNLOADS Blash.io MODS