,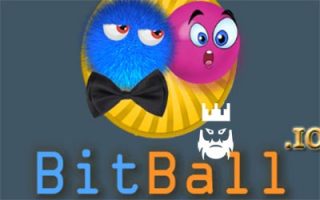 About Bitball.io
Bitball.io is an interesting and fun skill game which we believe that you are going to be addicted to it.
Those who are looking for interesting and challenging games can play Bitball.io in their free times. You are going to control a ball in this game and try to push other balls into the traps. There are fixed balls which are not controlled by any player as well. You can push all balls to the traps in order to earn score. As you are going to earn the score, you are going to grow in size and be harder to push by other players as well.
In addition to this game, we also provide io games unblocked servers on our website. You can find the mods of each game on the right section of their articles. Also, we share io games list on our website which will be really useful in case you want to explore new io games. You can also check out categories for more games.
How to Play?
You have to use your mouse or spacebar in order to move. In addition to this, you have to choose your direction with the help of your mouse.
Tips and Tricks
It is not possible to stop once you start to move with your ball. This is why make sure that you always provide direction to your ball in order to have a control on it. We highly advise you to not push yourself hard unless you are in danger.
Because when you push yourself hard in any direction, it will be hard for you to control your character or slow it down. You may get into one of the traps and lose the game. It will be good for you to focus on balls which are not controlled by other players at first to increase your mass.
As godmods we provide Bitball.io unblocked servers to our visitors. It is possible for you to download Bitball.io mods and play the Bitball.io game with Bitball.io hacks.
.

LAST DOWNLOADS Bitball.io MODS