,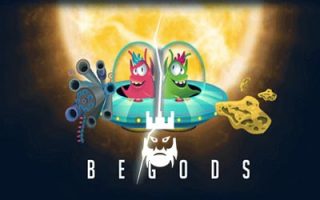 About Begods.online
Begods.online is a fun space game where you are going to control an alien and try to create new planets to boost your abilities.
Those who like space games can play Begods.online in their free times. Probably, this game has the best graphics among all other io games. You are going to control an alien in this game and seek resources on space in order to create new planets. There is also leveling concept in the game. You can create five different planets and each of them will provide you certain improvements for your spaceship.
We share io games list on our website in order to provide you the full list of existing io games. You can explore new io games through this list. In addition to this, we also share io games unblocked servers on our pages. You can find the mods of these io games on the right section of their articles.
How to Play?
You have to use your mouse in order to move. Players have to click with the left click of their mouse in order to travel to that area.
Tip and Tricks
You have to collect the meteoroids on the map in order to gain some source. You have five different planets that you can create. Each of these planets will provide you additional improvement such as health, speed and so on.
Whenever you create a planet, the resources required for that planet will increase. This means that you have to collect more sources in order to create planets. There is also leveling concept in the game where you have level up in order to unlock new features such as attacking drone.
As godmods we provide Begods.online unblocked servers to our visitors. You can download Begods.online mods from our page and start playing the Begods.online game with Begods.online hacks.
.

LAST DOWNLOADS Begods.online MODS