,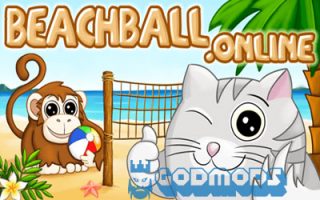 About Beachball.online
Beachball.online is an online game where you are going to play beach ball with other players from all around the world.
In case you like to play fun sports games then you can play Beachball.online in your free times. Players are going to choose one of the characters and then the game will matchmake. You are going to play beach ball with your opponents and try to score more than him. This is the only way for you to win the game. Make sure that you do not hold the ball on your head for a too long time since you will make a fault. This will cause you to lose a score. In fact, your opponent will score one when you do so. You can also unlock new characters as you play the game.
We publish io games unblocked servers on our pages. In case you are looking for these servers then you can find them on the right section of each article on the game page. Thus, in case you want to explore new io games then you can visit our categories or the io games list we have shared on our website.
How to Play?
Players need to use the arrow keys on their keyboard in order to provide directions to their characters. You can jump by pressing the up arrow key.
Tips and Tricks
There is a limited time for the round. Make sure that you will be leading before the time runs out. Each player will earn experience at the end of their game. This will help you to level up your account.
Players will also earn additional experience for the new character. This is the only way to unlock the other animals to play with them. Make sure that you throw the ball in a way which your opponent can't hold to win.
As godmods we offer Beachball.online unblocked servers to our visitors. It is possible for you to download Beachball.online mods and start playing the Beachball.online game with Beachball.online hacks.
.

LAST DOWNLOADS Beachball.online MODS