,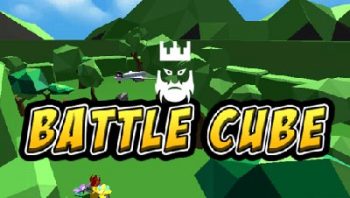 About BattleCube.Online
BattleCube.Online is one of the competitive io games where you will control a cube and shoot your enemies to death.
Those who like competitive games can play BattleCube.Online whenever they want. There are different maps in the game with different game modes. You can either join a game or create your own room with your own rules. Keep in mind that the game has pixel graphics but offers you 3D environment. Do not forget to take covers since weapons have an unlimited range which allows your opponents to shoot you from a distance.
We share io games unblocked servers on our pages. It is possible for you to download mods for these io games. In the event that you want to explore new io games then you can also check out our io games list we have shared on our website.
How to Play?
You need to control your cube with WASD keys. It is possible for you to switch weapons with Q key. Moreover, you can shoot with the left click of your mouse. Players can also jump with spacebar.
Tips and Tricks
You will be playing in a 3D environment which consists of pixel graphics. This is why it will be good for you to take cover when you are going to enter into combat. You have three types of weapons in this great game.
The first weapon in your melee weapon. The other one is shotgun and the last one is a gun which throws an electric ball. All of them do high damage to your opponents. It is also possible to choose the game modes when you create a new game to play.
As godmods we provide BattleCube.Online unblocked servers to our visitors. It is possible for you to download BattleCube.Online mods and play the BattleCube.Online game with BattleCube.Online hacks.
.

LAST DOWNLOADS BattleCube.Online MODS