,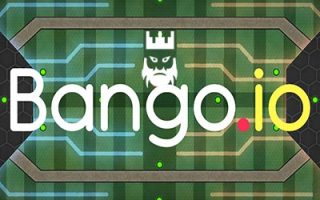 About Bango.io
Bango.io is soccer game where you are going to play two versus two and score the most goals.
Those who like to play soccer games can play Bango.io in their free times. You are going to play in teams in this game where there are only two players on each team. As you can guess, your goal is to score the most goal during the given time. You can also use the boost feature by collecting the green points on the map. You also need to push the ball in order to score by bringing it to the goal post.
In addition to this game, we also provide io games unblocked servers on our pages. It is possible for you to find them on the right section of each io game article. In case you are looking for new io games then you can check out our io games list. You can also check our categories as well.
How to Play?
Players will provide direction to their players with the help of their mouse. In addition to this, you can speed up with the left click of your mouse.
Tips and Tricks
There are green spots on the map. It is advisable for you to travel on them in order to earn a boost. You can find your boost meter at the bottom of your screen. Players will be competing with each other in teams and there are two players at each time.
The ball is located in the middle of the map and each team will try to score a goal by pushing the ball. In case you will use your boost and your opponent does not, then you can push both ball and your opponents for an easy goal.
As godmods we provide Bango.io mods on our page. It is possible for you to access Bango.io unblocked servers with these mods and play the Bango.io game with Bango.io hacks.
.

LAST DOWNLOADS Bango.io MODS