,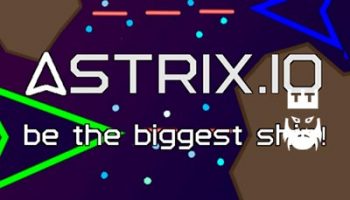 About Astrix.io
Astrix.io is a space game where you are going to control a spaceship and try to eliminate your opponents.
Those who like to play space games can play Astrix.io in their free times. You are going to control a spaceship which can grow in size. You need to collect the shapes on the map in order to increase your mass. It is possible to shoot other players with your spaceship as well.
We provide io games unblocked servers to our visitors. You can also check our categories in order to find more io games with their mods. In addition to this, in case you want to explore new io games then you can benefit from the io games list we have shared on our website.
How to Play?
You need to move with the W key on your keyboard. You need to provide directions with the help of your cursor. And players can shoot with the spacebar.
Tips and Tricks
This is one of the fastest io games that you can play. The background is fully black and therefore it may tire your eyes in case you will play for too long. Your goal is to collect the shapes on the map in order to grow your size and have more health.
Your spaceship has a shield which will start to reload when you do not take any damage. You can shoot your enemies to eliminate them. Like in all of the other io games, your goal is to collect the most score. In order to do this, you should not die easily and thus increase your mass.
As godmods we provide Astrix.io mods to our visitors. If you want to play the Astrix.io game with Astrix.io hacks then you can start playing it on Astrix.io unblocked servers.
.

LAST DOWNLOADS Astrix.io MODS