,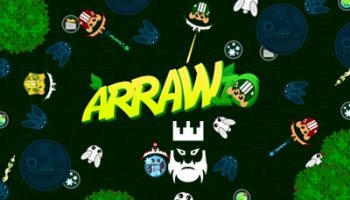 About Arraw.io
Arraw.io is an interesting game where you can level up and improve your character to kill more opponents.
If you like games with leveling concept then you can play Arraw.io in your free times. You are going to control a weird character which shoots arrows. You can farm the minions around you and other players in order to earn experience. Each time you level up, you will be given a point to spend it on to improve your character.
We would like to note that we share io games unblocked servers on our pages where you can find these mods in the right section of the article. Also, we share io games list with our visitors. It is possible for you to explore new io games to play with this list.
How to Play?
You need to move your character with WASD keys. In addition to this, players can shoot with the left click of their mouse to kill their opponents.
Tips and Tricks
There is a leveling concept in the game and sure, it has a great impact on your overall gameplay. This is why it will be good for you to farm the minions on the map. In case you will improve your damage first, then you can kill more in a shorter time and improve faster.
After that, we highly suggest you focus on the number of your arrows to improve. In this way, you will do high damage and shoot more bullets. Thus, you can kill more players in a shorter time. Then you can select any of the options to improve your character.
As godmods we provide Arraw.io mods to our visitors. If you are willing to play the Arraw.io game with Arraw.io hacks then all you need to do is play it on Arraw.io unblocked servers.
.

LAST DOWNLOADS Arraw.io MODS