.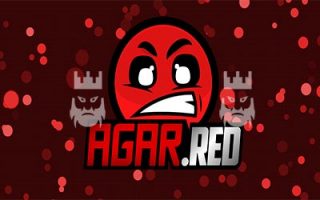 About Agar.red
Agar.red is a game which is really similar to Agar.io expect few adjustments in the mechanics of the game.
In case you like to play agar.io then you can also play Agar.red in your free times. One of the advantages of this game is its white background color. Everything is same as the original agar.io game however you have to split up all the time because you are going to slow down when you get bigger. In case you will play as more than one ball, it will be possible for you to collect more orbs thanks your spread balls. Thus, you can grow in size quickly when compared to the other methods. You can merge later on and beat your opponents.
You can also check our other io games unblocked servers. It will be enough for you to visit the io game page in order to find the list of the mods for that game. In case you want to explore new io games then you can also check our io games list too.
How to Play?
You are going to provide directions to your ball with the help of your mouse. In addition to this, it is possible to split up with the help of the spacebar.
Tips and Tricks
It will be a good idea to split up with your ball as much as you can and collect the orbs in this way. You have cover more space when you split up and it will make it possible to collect more obs.
Once you collect enough orbs to rank higher on the scoreboard, you can stop splitting up. You can try to merge your balls and have a huge ball which can swallow any players. We believe that you are going to have a good time by playing this game.
As godmods we offer Agar.red mods on our pages to our visitors. If you want to play the Agar.red game with Agar.red hacks then you can start playing it on Agar.red unblocked servers.
.
.
LAST DOWNLOADS Agar.red MODS