,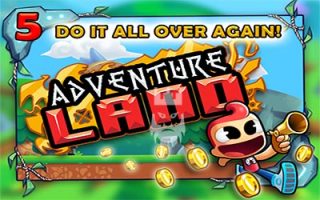 About Adventure.land
Adventure.land is a free MMO game where you are going to play in an open world with other players.
In case you like to play MMO games then you can play Adventure.land in your free times. The game requires sign up however all you have to do is type your email and password. Then you can directly start to play the game. There are six different characters, you can choose one of them and join the world. You have to improve yourself in order to get better and players have to farm in order to do so.
It is also possible for you to find io games unblocked servers on our page. You can download the mods for io games from the right section of the articles. If you want to explore new io games to play in your free times, then you can also check out our io games list.
How to Play?
You can move with the left click of the mouse and it is possible to attack by pressing the A key. In addition to this, the game offers you shortcuts for many features such as inventory, bank and so on.
Tips and Tricks
Like most of the other MMO games, you have to improve your character. In order to do so, you have to kill the monsters on the map to increase your experience. Players will also find chests from killing these monsters.
You are going to earn gold and other equipment that you can use from these chests. The more you will play, the better you will be. The game also saves your progress and remember you each time you log in. So you can have a long-lasting adventure in this game.
As godmods we provide Adventure.land unblocked servers to our visitors. You can download Adventure.land mods from our page and have an access to Adventure.land game with Adventure.land hacks.
.

LAST DOWNLOADS Adventure.land MODS