,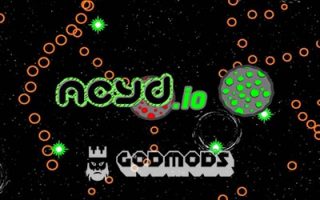 About Acyd.io
Acyd.io is a space game where you are going to control a spaceship and try to eliminate the players on the opposite team.
In case you like to play space games then you can play Acyd.io in your free times. There are two teams in this game: one of them is human race and the other one is aliens. You are going to choose your side before you start playing the game and play for that team. Your goal is to eliminate the players on the opposite team. You have to travel around the map, locate your opponents and destroy them by shooting to them. But it will be worth to note that it is not that much easy as it sounds. In addition to this, you can also visit your main base and improve your spaceship whenever you want.
If you are looking a way to explore new io games then you can check out our io games list we have shared on our website. In addition to this, you can check the io games unblocked servers we have shared on each io game. You can find these mod lists in the right section of each article.
How to Play?
You are going to control your spaceship with the help of the WASD keys on your keyboard. In addition to this, players can shoot with the left click of their mouse. There are other keys you need to use but the game will provide them to you.
Tips and Tricks
Although your main mission is to kill your opponents you should be really careful. It is not a good idea to hang out alone. Instead, find a player who is on your team and follow him while he is searching for enemies.
In this way, both of you can kill other players easily and increase your score quickly. You should always be careful since the map of the game is really big. Try to locate other players and reach them secretly in order to destroy their spaceships.
As godmods we offer Acyd.io mods to our visitors. If you want to play the Acyd.io game with Acyd.io hacks then you can start playing it on Acyd.io unblocked servers.
.

LAST DOWNLOADS Acyd.io MODS