,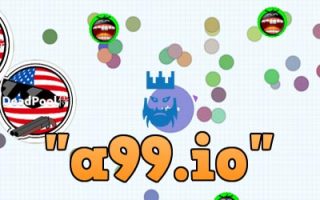 About A99.io
A99.io is a skill game where you are going to control a ball and try to grow in size by collecting other balls.
Those who like to play skill games can play A99.io whenever they want. Your goal is to collect the balls on the map in order to increase your size. Players are able to swallow the smaller players. This is why you may want to be careful. In addition to this, there is a time limitation for each round where the winner will be determined in line with the highest score.
It is possible for you to find more io games unblocked servers on our page. Thus, you can access hacks in io games. In case you want to explore new io games then you can benefit from our io games list by checking our categories.
How to Play?
You are going to provide directions to your ball with the help of your mouse. In addition to this players can split their ball into two with the spacebar.
Tips and Tricks
You are going to control a ball in this game and try to collect the other smaller balls on the map. There are some green obstacles on the map as well. In case you are smaller than them, they do not bear any danger for your ball.
But in case you are bigger than them and hit them, you will split into different balls. Your balls will merge after you play for a while. Unlike most of the io games, this game is not an endless game. A certain period is determined for each round and the winner will be the one who has the highest score at the end of the time.
As godmods we provide A99.io unblocked servers to our visitors. It is possible for you to download A99.io mods and play the A99.io game with A99.io hacks.
.

LAST DOWNLOADS A99.io MODS