,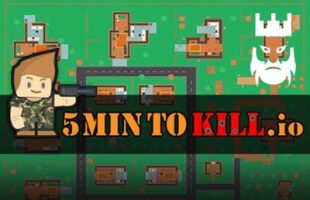 About 5mintokill.io
5mintokill.io is an action game where you will play alone against other players. It has the Hunger Games concept where the survivor wins.
You can play 5mintokill.io in case you like action games. You will find weapons and bullets on the map. Thus, players will use these to kill your opponents. Like in Hunger Games, the last person who will stay alive on the map will win the game. You need to eliminate all other players or wait for them to kill each other. If you like the action games, you will love this game!
It is possible to play with 5mintokill.io private servers too. Moreover, it is possible to take the advantage of various 5mintokill.io hacks when you play on these servers. You can find the list of these servers on the right section of this article and download the ones you want.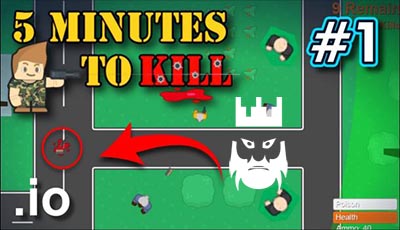 How to Play?
You can move with WASD keys. You can interact with the objects with E button or right click of your mouse. Moreover, players can shoot with the left click of their mouse.
Tips and Tricks
You will start the game without any equipment. Therefore, it will be good for you to find equipment and arms. You can collect the bullets without a gun too. You need to interact with things to equip them.
This is a game where each player will be alone. Thus, this is why you have to find a good weapon as fast as you can. You can also hide or seek other players. It will be better if you will prepare a trap. You can go inside of the buildings to do so.
As godmods we offer you the 5mintokill.io unblocked servers. It is possible to find the list of the 5mintokill.io mods on our page and have an access to all 5mintokill.io hacks.
.

LAST DOWNLOADS 5mintokill.io MODS