,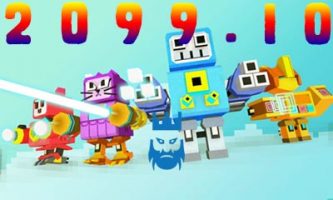 About 2099.io
2099.io is a 3D shooter game where you are going to compete with other players and kill them.
Those who like shooter games can play 2099.io in their free times. This is a 3D game with pixel graphics. You are going to control a robot in the game which can shoot. Your goal is to eliminate your opponents on the map in order to increase your score. You can also find health kits in order to increase your health and keep fighting more.
We would like to share that we publish io games unblocked servers on our pages. If you are looking for mods, then you can find the mod list on the right section of each io game article. You can also explore new io games to play thanks to the io games list we have shared on our website.
How to Play?
You can provide direction to your character with the WASD keys. It is possible to shoot with the left click of your mouse and you can walk faster with the spacebar.
Tips and Tricks
The map is relatively small when compared to the other io games. This makes the game full of action and you can have a good time while playing it. Each player has the same weapon to kill each other. You can also find health kits on the map to increase your health bar.
There are some crystals on the map. It is possible to shoot and destroy them. You are going to find a health kit when you do so. We believe that many of the shooter game lovers will love this game and be addicted to it.
As godmods we offer 2099.io unblocked servers to our visitors. It is possible for you to download 2099.io mods and start playing the 2099.io game with 2099.io hacks.
.

LAST DOWNLOADS 2099.io MODS