.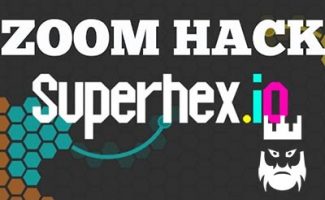 This Superhex.io Scr1pt Mod script has the following characteristics:
This script has the following features:
* Quality control of the game. (You can change the quality of the game to any value)
* Function to set the skin with an ID.
* Play button text changer.
* Ads control. (They can be activated or deactivated).
* Skins unlocker: Unlock the skins that they give you if you subscribe, you give a like, etc.
* Function that hides/shows the UI when pressing 0 (zero).
* Function that hides/shows the Leaderboard when pressing 1 (one).
* Function that shows/hides FPS and other data when pressing 2 (two).
* Available in English and Spanish.
Este script tiene las siguientes características:
* Control de calidad del juego. (Se puede cambiar la calidad del juego a cualquier valor)
* Función para establecer el skin con un ID.
* Cambiador del texto del botón Play (Jugar).
* Control de anuncios. (Pueden activarse o desactivarse)
* Desbloqueador de skins: Desbloquea las skins que te dan si te suscribes, das me gusta, etc.
* Función que oculta/muestra la UI cuando se presiona 0 (cero).
* Función que oculta/muestra la Tabla de clasificación cuando se presiona 1 (uno).
* Función que muestra/oculta los FPS y otros datos cuando se presiona 2 (dos).
* Disponible en Inglés y Español.
GitHub:
https://github.com/Truebamateo/Superhex.io-Scr1pt
Changes of the latest version (1.6):
* Fixed problems with latest version of Tampermonkey (4.6) and other errors.
+ Added GreasyFork button.
* Improved Change Quality Function.
* Some changes in the UI.
* Corrected typo and updated some texts.
Cambios de la última versión (1.6):
* Solucionados problemas con la última versión de Tampermonkey (4.6) y otros errores.
+ Añadido botón GreasyFork.
* Mejorada la función de cambiar calidad.
* Algunos cambios en la interfaz.
* Corregidos algunos errores ortográficos y actualizados algunos textos.
Superhex.io Scr1pt Mod allow you to access new features in Superhex.io game.
These mods allow players to access Superhex.io unblocked servers and they are downloadable to any browsers. Keep in mind that they are not the original servers but Superhex.io private servers. However you can be sure that these Superhex.io mods are as crowded as original servers.
.
How to Download & Install Superhex.io Scr1pt Mod
Install Tampermonkey Userscript Manager on your browser: Click here for tutorial
Download & Install Superhex.io Scr1pt Mod
Attention: None of the mods and this Superhex.io Scr1pt Mod published on our pages belong to our website. Due to the nature of the mods, they are developed by independent developers and published on the internet. As God Mods we compile the most popular mods on a single page for any io game. We do not accept any responsibility for any possible unwanted conditions due to the use or download of these mods. Users should download these at their own risks and we never store any part of these mods in our databases.