,
PLAY Narwhale.io
Narwhale.io is an io game where you will try to eliminate your opponents by hitting them with your own while avoiding to be eliminated.
If you like competition then you can play Narwhale.io in your free times. The size of the map is very small. Thus, you can be sure about the action. Players have to touch each other with their horns in order to eliminate each other.
You can also play the game on private servers. Moreover, we share the io games list with our visitors. Thus, you can find many other new io games and download their mods to play with different features. These features are known as hacks and they are accessible to those who will download and play on Narwhale.io unblocked servers.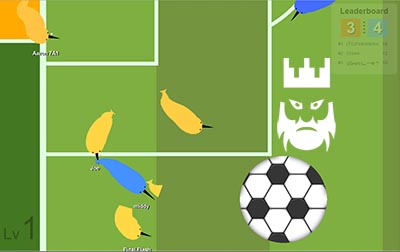 How to Play?
All you need to do use provide direction to your narwhale which moves automatically. Players can have by clicking on the left button of the mouse. You can also go back for a short distance when you click the right button of the mouse.
Tips and Tricks
You need to slice your other narwhals in half to get some bonus stats. In order to slice them, you should rush to them with your horn. When you touch your opponents with your horn, you will eliminate them and gain different bonuses.
Keep in mind that the map is very small when compared to other io games. Thus, you need to be more careful in order to keep playing without getting eliminated. It will be logical to stay away from the edges of the map. In this way, you will have enough space to avoid enemy attacks when needed.
As godmods we offer you the io games unblocked servers. It is possible for you to download Narwhale.io mods from this list and access to Narwhale.io hacks.