,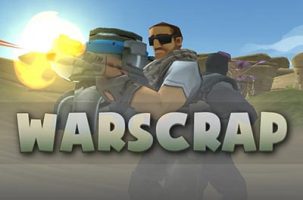 About Warscrap.io
Warscrap.io is the combination of action and adventure game. You will control a character and shoot to destroy your enemies and their cores.
When you play Warscrap.io, you will notice how good the game is. You have plenty of different weapon options but you have to unlock them. To unlock them you must collect in-game currency and this is only possible by destroying the cores. In case you are looking for a game which is full of action, then you can be sure that you have found it!
You can also play Warscrap.io the game on private servers. In this way, you will have new features to use in the game. If you want to find the list of these mods, you can check the right section of this article. We have compiled the mods in there.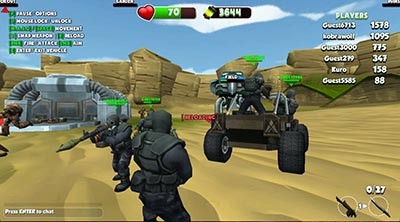 How to Play?
You use your WASD or arrow keys to move. Players can shoot with the left click of their button. R reloads and spacebar jumps. You can enter or leave vehicles with E button.
Tips and Tricks
Although you will play on your own, this is a team game. Therefore, it will be better if you will stay close to other players. In this way, you can beat any creature or destroy any building.
You will earn in-game currency as you will kill your opponents and destroy cores. Try to destroy as much core as you can. Thus, you will unlock new and more powerful weapons in the game.
You can think this game as Counter-Strike. Thus, keep in mind that you may need to support of other players from time to time. Therefore, always be kind to other players.
As godmods we are proud to offer you the list of unblocked servers. You can download Warscrap.io mods from this list and start to play the game with different Warscrap.io hacks.
.

LAST DOWNLOADS Warscrap.io MODS