,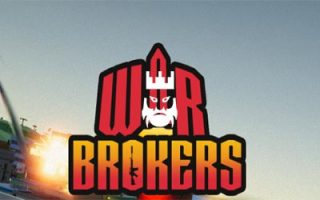 About Warbrokers.io
Warbrokers.io is a shooter game where you are going to participate in a war in teams.
Those who like battle games can play Warbrokers.io whenever they want. You are going to choose your character and take part in the battle. The game has block-shaped pixel graphics with high performance. You have to detect and eliminate the enemy forces. You will be playing the game in teams and it is possible to check the scoreboard whenever you want by pressing the TAB button.
We share io games unblocked servers on our website. Moreover, players can find the mods of many io games and play these games with hacks. If you are bored with playing the same games then you can explore new io games through our website. You can also check out our io games list as well.
How to Play?
You are going to provide directions to your character with WASD keys. Players can shoot with the left click of their mouse. It is also possible to jump with spacebar. You can swap between your weapons with the numbers on your keyboard.
Tips and Tricks
You can customize your character in the way you want in terms of the equipment. When you are ready, you will be placed in your base and you have to run into the battle. As you can guess, you need to kill your opponents.
In addition to these, you can also drive vehicles and tanks in this game. Try to take cover before you enter into any fight. The mouse sensitivity of the game is really poor. This is why you may want to set this setting before you start to play the game.
As godmods we provide the Warbrokers.io unblocked servers on our page. You can download Warbrokers.io mods through our page and access Warbrokers.io hacks while playing the Warbrokers.io game.
.

LAST DOWNLOADS Warbrokers.io MODS