,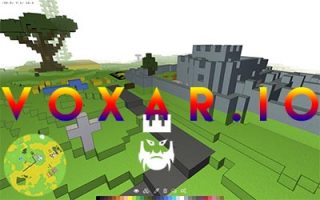 About Voxar.io
Voxar.io is the io version of famous building block game Minecraft but more fun than the original game.
Those who are looking for a game to spend some time can play Voxar.io in their free times. All of the players will be playing on the same map and all of you will try to create a new world. You are going to use blocks in order to build this new world. It is possible to color the things that you have built in the game as well.
It is also possible for you to find io games unblocked servers on our page. You can download the mods for io games from the right section of the articles. If you want to explore new io games to play in your free times, then you can also check out our io games list.
How to Play?
You have to use your mouse in order to view your around and travel on the map. It is possible to change the modes with the figures on your keyboard.
Tips and Tricks
In fact, there is nothing that we can suggest you in this Voxar.io game. You are going to build a totally new world with the other players in the game. You can swap your modes by pressing the numbers on your keyboard. For instance, when you click on 1 key, you will enter into view mode.
You have to build new things by using the blocks and it is possible to color them in any color that you want. In case you are looking for a game to spend some good time then this game may be the game that you are looking for.
As godmods we provide Voxar.io unblocked servers to our visitors. It is possible to download Voxar.io mods and play it with different Voxar.io hacks.
.
Tags

LAST DOWNLOADS Voxar.io MODS