,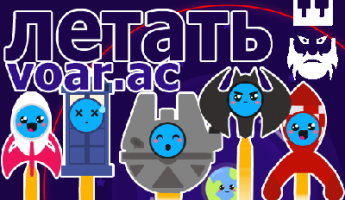 About Voar.ac
Voar.ac is an io-like game where you are going to control a spaceship and try to reach the depths of the space.
If you want to play Voar.ac then it is highly recommended for you to be patients. You will start from the earth and travel in the space. However, firstly you need to go out of the orbit. Other players will be playing as spaceships and as you can guess, you will try to earn the most score. When you will crash with other ships, both of you will be eliminated. There are also some other planets that you can reach in this Voar.ac game.
You can give a try to Voar.ac unblocked servers thanks to the mod list that we have shared on the right section. You can download any Voar.ac mod you want and start playing the game with many new features, or in other words, hacks.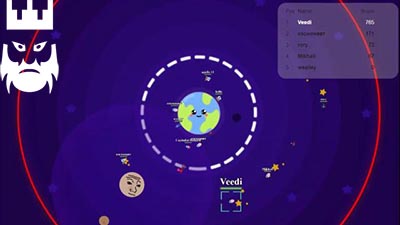 How to Play?
You will use your mouse to provide direction to your spaceship. You can boost your speed by clicking and holding the left button of your mouse.
Tips and Tricks
Players will start around the earth just like you. You will lose the game when you crash with any of your opponents. You need to boost your speed and travel around the world and reach other worlds if you can.
There are some satellites turning around the world. You need to open your eyes to not crash it since your speed will attract the satellite to yourself. Also if the around of the world is too crowded you may want to wait for some to avoid any crashes which will make you the game.
As godmods we offer you the Voar.ac private servers of this great game to our visitors. If you want to play with the hacks, you can download Voar.ac mods from our list.
.

LAST DOWNLOADS Voar.ac MODS