,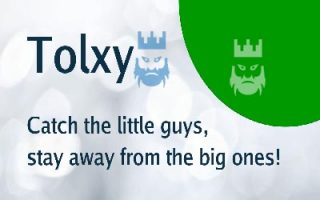 About Tolxy
Tolxy is a skill game which is very similar to agar.io and has a pure white background.
Those who like to play skill games can play Tolxy in their free times. This game is very similar to famous game Agar.io, however, it is different in terms of the concept. You need to split up all the time in order to move faster to catch your opponents. In addition to this, you can also collect the balls on the map to increase your score as well as grow in size. We bet you are going to love this addicting game and play it all the time.
If you want to explore new io games then you can check out the io games list that we have shared on our website. In addition to this, we share io games unblocked servers on our page. Thus, you can download the mods of your favorite io games and start playing these game with different hacks to get more fun.
How to Play?
You need to provide directions to your ball with the help of your mouse. In addition to this, you can split up as many times as you want with the left click of your mouse.
Tips and Tricks
You need to reach the highest score in this endless game. In order to do so, you have to swallow smaller players and other fixed balls on the map. Each of them will provide you a certain score which will help you to increase your score.
Your ball will grow in size as you earn more score. As you get bigger your ball will start to move slower. This is why you have to split up all the time in order to move faster and catch your smaller opponents. This is the fastest way to grow in size.
godmods offer you the Tolxy unblocked servers on this page. You can download Tolxy mods and start playing the Tolxy game with Tolxy hacks.
.

LAST DOWNLOADS Tolxy MODS