,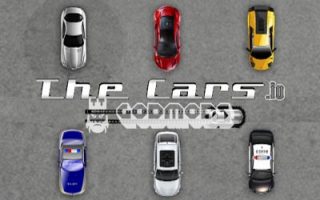 About Thecars.io
Thecars.io is a game where you are going to drift with one of the six cars and try to earn score.
In case you like to play games with cars then you can play Thecars.io in your free times. You are going to choose one of the six cars when you start playing the game. They all have the same features and this is why just pick the one that you like. Players have to collect the orbs on the map in order to earn score. There are also various puddles on the map which will delete some of your scores as you keep driving on them. It is possible to go faster. And drift with the car you drive however you need to be really careful while doing so.
We provide io games unblocked servers to our visitors. You can also check our categories in order to find more io games with their mods. In addition to this, in case you want to explore new io games then you can benefit from the io games list we have shared on our website.
How to Play?
You are going to provide directions to your car with the help of your mouse. It is possible to drive the car faster by holding your finger on the left click of your mouse.
Tips and Tricks
You can destroy the vehicles of other players by driving fast and hitting them. In case you both drive at the same speed than both of you will be eliminated. It is a good idea to save some score in order to go faster.
This is because you are going to use your score in order to drive your car faster. We believe that it is a relaxing game that you can play in your free times and have plenty of fun. You can also show your drifting talents to the other players by eliminating them.
As godmods we offer you Thecars.io mods on our website. In case you want to play the Thecars.io game with Thecars.io hacks then you can play it on Thecars.io unblocked servers.
.

LAST DOWNLOADS Thecars.io MODS