,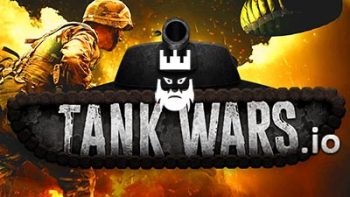 About TankWars.io
TankWars.io is a tank game where you will be trying to capture points and eliminate your opponents.
In case you like zoning games then you can play TankWars.io in your free times. Each player will control a tank with different abilities. You can also find abilities by destroying your opponents. If you are looking for a fun game to play, then you must give a try to this game.
We share io games unblocked servers on our pages. You can find these in the right section of the articles. In the event that you want to explore new io games, then you can check out our categories. We share io games list where you can learn newly launched games.
How to Play?
Players have to drive their tanks with WASD keys. You can attack with the left click of the mouse. In addition to this, you can use the numbers on your keyboard in order to use your abilities.
Tips and Tricks
If you like to play tank games then you are going to love this game. The conquer mod is quite fun to play where you will have to conquer areas. You will be competing with other real players and when you eliminate them, you will earn abilities and health bars. You will see letters on the map. Players need to go those areas and conquer there.
In order to do so, you have to eliminate all of your opponents around your target. You can use different abilities such as teleport or rapid fire. It will be also logical to lay mines on the map. If you will lay them around the targets, you may damage your opponents heavily and even destroy them.
As godmods we offer TankWars.io unblocked servers to our visitors. You can also download TankWars.io mods from our page and play the TankWars.io game with TankWars.io hacks.
.

LAST DOWNLOADS TankWars.io MODS