,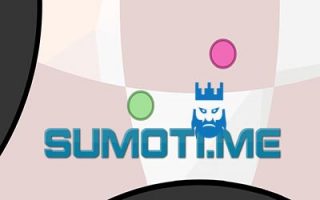 About SumoTi.me
SumoTi.me is a skill game which is quite hard to play but you will get used to it by playing some.
If you like to play skill games then you can play SumoTi.me in your free times. You are going to control a round character in this game which travels on the map. There are some black and gray areas on the map which you will be eliminated when you cross them. Players have to push each other to these areas in order to eliminate each other. You will push them back harder when you hit them while going fast.
We believe that you are going to love to play this game in your free times. We share io games unblocked servers on our pages. If you want to download mods then you can find these mods in the right section of each article. Also, you can check our io games list in case you are willing to explore new io games to play.
How to Play?
All you need to use is the WASD keys on your keyboard in order to provide directions to the character you control.
Tips and Tricks
There are certain areas that you can travel on them. In case you will cross to the black areas you will be eliminated. Your travel speed will increase as you move however since the map has round figures, it is not logical to speed up a lot.
You have your opponents on the map as well. You need to hit them hard in order to bounce them back. As you can guess, your goal is to push your opponents to the black areas in order to eliminate them and earn score with this elimination.
As godmods, we provide SumoTi.me unblocked servers to our visitors. It is possible for you to download SumoTi.me mods and start playing the SumoTi.me game with SumoTi.me hacks.
.

LAST DOWNLOADS SumoTi.me MODS