,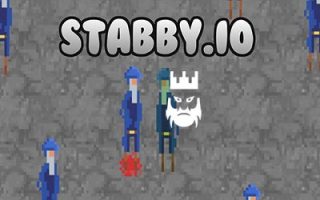 About Stabby.io
Stabby.io is an interesting game where you need to kill other players by stabbing them but there will be also lots of bots.
Those who like interesting games can play Stabby.io in their free times. In this game, you will find many bots and every player looks same to each other. You will earn score by stabbing other players. Of course, you will earn more score in case you will stab the real players.
If you are looking a way to explore new io games then you can check out our io games list we have shared on our website. In addition to this, you can check the io games unblocked servers we have shared on each io game. You can find these mod lists in the right section of each article.
How to Play?
You need to use the left click of your mouse to walk. You have to choose the destination you want to reach and your character will move automatically. Players can stab with the right click of their mouse.
Tips and Tricks
There will be many bots on the map. You will earn score when you stab them however it is possible to earn more score by stabbing real players. But it is almost impossible to find them since everyone in the game wears the same outfit and looks same.
It will take 50 stamina to kill your opponents during the daylight. You will only spend 25 stamina when it is the night. You can see the time left for the daylight or night from the left top of your screen. Try to mimic the movements of the bots and locate real players when they stab someone.
As godmods we offer Stabby.io unblocked servers to our visitors. If you want to play the Stabby.io game with Stabby.io hacks then all you need to do is download Stabby.io mods.
.

LAST DOWNLOADS Stabby.io MODS