,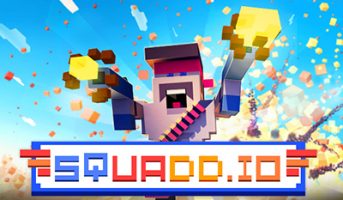 About Squadd.io
Squadd.io is a high paced action game. You can play Squadd.io to spend some time and feel the action in your blood.
You will control a character in Squadd.io in which you will have a weapon. Every player on the map has their own weapon. Like all of the io games, you need to increase your score and rank on the scoreboard. You need to kill your opponents in order to earn score.
Players have different weapons and you can be sure that you will have plenty of fun time in this 3D world. You can play this great game on private servers where you can meet with new features. You can download these mods from the right section.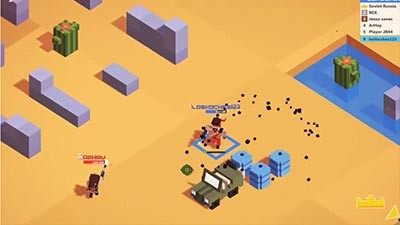 How to Play?
You need to use your left click of your mouse to shoot. Players can move with WASD or arrow keys. You reload your weapon with R and you can dash with spacebar.
Tips and Tricks
This io game is one of the fast games ever. Therefore, it will be good for you to move all the time in order to avoid enemy bullets. You can draw circles in order to make it harder to shoot you.
In this way, you can also go back from your enemies and shoot them as well. Keep in mind that, the game has 3D graphics, therefore try to get cover. Thus, you can take the advantage of various obstacles and figures on the map.
Always have an eye for your magazine. You will not want to reload your weapon when you are in the middle of a battle. Also never try to fight against two people when you are alone.
As godmods we offer you unblocked servers of Squadd.io. You can download mods from our Squadd.io mod list and take the advantage of various Squadd.io hacks.
.

LAST DOWNLOADS Squadd.io MODS