,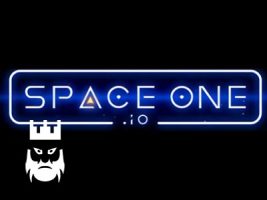 About Spaceone.io
Spaceone.io is a great space game where you will control a ship and increase the number of your ships by eliminating targets.
If you like fast-paced games then you must play Spaceone.io. Every player plays for themselves in this great game. You have one purpose, rank in the number one on the scoreboard. You will earn new ships for your fleet as you will destroy your targets by shooting them. The more ships you have, the more firepower you are going to have. Have fun with other opponents!
You can also play the Spaceone.io unblocked game on private servers. We offer you the io games list on our page where you can find the unblocked servers. In addition to this, you can also explore new io games and give them a try in your free time.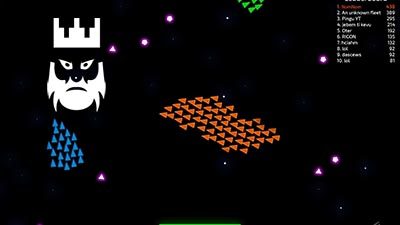 How to Play?
You need to use the left click of your mouse in order to shoot. Players can automatically shoot by holding their finger on the button. You can also speed up with S button but keep in mind that you will lose some of your ships.
Tips and Tricks
Spaceone.io This is a fast-paced game where players have to act quickly to be successful. You will start as one ship and it may be hard to target the small orbs on the map. But as you will shoot and destroy them, you will have more ships and more bullets to fire.
You need to shoot randomly all the time. Your fire may hit other opponents and you can earn bonus score. It will be logical to stay away from the crowded areas in order to not be eliminated too quickly.
As godmods, we are proud to offer you io games unblocked servers on our website. You can play the game with Spaceone.io hacks by downloading Spaceone.io mods.
.

LAST DOWNLOADS Spaceone.io MODS