.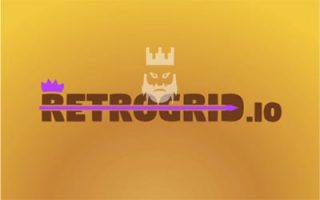 About Retrogrid.io
Retrogrid.io is a 3D skill game where you are going to compete with other players on the map and shoot them to destroy.
In case you enjoy playing skill games then you can play Retrogrid.io in your free times. This is one of the fast-paced io games that you can play. You are going to control an arrow which can shoot. There is a crown located at the middle of the map. Any player who will get it will passively earn score. As you can guess, all of the players target that player in order to prevent him or her to earn extra score. You also need to shoot each other in order to kill.
godmods provide you almost all io games unblocked servers on its pages. If you want to download mods then you can find them in the right section of each article. In addition to this, we also share io games list on our website where you can find new io games to play.
How to Play?
All you need is your mouse. You are going to make all of your steerings with the help of your mouse.
Tips and Tricks
First of all, you may lose the game quickly when you start playing the game for the first time. It will take some time to get used to the game and its mechanics. After that you can follow your opponents and destroy them.
Your goal should be getting the crown located at the middle of the map. In case you will get it, try not to kill your opponents by running away from them as much as you can. You can think this game as a tagging game. But the only difference is you will be shooting with an arrow.
As godmods we provide Retrogrid.io mods to our visitors. In case you want to play the Retrogrid.io game with Retrogrid.io hacks then you can start playing it on Retrogrid.io unblocked servers.
.
.
LAST DOWNLOADS Retrogrid.io MODS