,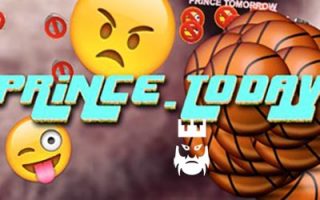 About Prince Today
Prince Today is an interesting io game where you will grow in size and try to eliminate your opponents with your parts.
Those who are looking for an interesting game to play can play Prince Today whenever they want. This game has a unique concept. Like most of the io games, you need to eliminate your opponents in order to earn score. But you will grow in size and explode in order to eliminate players in this game.
We would like to note that we also share io games unblocked servers on our pages. You can find the list of the mods in the right section of each article and download them. If you are looking for a way to explore new io games to play then you can check out our io games list we have shared on our website too.
How to Play?
Your character will move automatically and all you have to do is click on the left button to grow in size. Once you reach enough size, you will shred into pieces and eliminate your opponents.
Tips and Tricks
It will take some time for you to master your skills in this game. First, you are going to choose one of the emojis and then start playing the game. You have to click and hold the left click of your mouse in order to grow in size.
When your character will reach its maximum size it will explore and shred its pieces to around. If these pieces will hit other smaller players you will eliminate them. After that, your character will return to normal and you will be able to repeat the cycle.
As godmods we offer Prince Today unblocked servers to our visitors. It is possible for you to download Prince Today mods and start playing the Prince Today game with Prince Today hacks.
.

LAST DOWNLOADS Prince Today MODS