,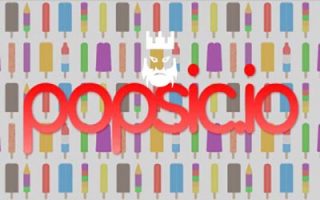 About Popsic.io
Popsic.io is an interesting skill game where you are going to play with the sticks and try to eliminate your opponents.
If you are interested in skill games then you can play Popsic.io in your free times. Players will be playing as a stick in this game. Your goal is to collect the wood pieces on the map and try to eliminate your opponents. When you collect enough wood pieces, you will earn another stick which will be included in your current one. This game may be the game that you are looking for to spend good time.
We are proud to offer our visitors io games unblocked servers. You can find the mods of this game on the right section of this article. In case you want to explore new io games then we highly recommend you to check out our io games list. We include all of the existing io games on our website together with their hacks and mods.
How to Play?
All you need is your mouse. You are going to provide directions to your stick with the help of your mouse.
Tips and Tricks
You will start as a stick in this game. It is possible to find small wood pieces scattered on all around the map. You have to collect these wood pieces in order to include new sticks at the edges of your current stick.
Players can also eliminate other players by hitting with them with their own sticks. When you do so, you will directly get that sticks for yourself and they will be included in your character. But we want to note that this is a slow-paced game.
As godmods we offer Popsic.io unblocked servers on this page. It is possible for you to download Popsic.io mods and play the Popsic.io game with Popsic.io hacks.
.

LAST DOWNLOADS Popsic.io MODS