,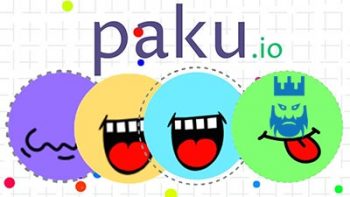 About Paku.io
Paku.io is s skill game where you have to collect balls on the map or eliminate your opponents to earn score and mass.
Those who like to play skill games can play Paku.io in their free times. Your ball will gain mass as you swallow your opponents or the balls on the map. Once you reach a certain size, you will lose all of your mass and have to grow in size again. Moreover, this allows you to compete with the players with the highest score.
We share io games unblocked servers on our pages. Thus, it is possible for you to find different mods for different io games on the right section of their articles. In addition to this, it is possible for you to explore new io games thanks to the io games list we have shared on our website.
How to Play?
Your character moves automatically and you need to provide directions with your mouse. In addition to this, it is possible to speed up with the left click of your mouse.
Tips and Tricks
This game has a different control mechanism. Thus, it means that you cannot perform sharp turns. This is why it may take some time for you to get used to the game. You are going to get better as you play. In addition to this, there is a leveling concept in this great game.
You have to collect the balls on the map in order to level up. Moreover, you have a certain range which you can grow, once you reach the limits you will get smaller again. The bigger players have more mass but low speed and the smaller players have low mass but fast speed.
As godmods we provide Paku.io unblocked servers to our visitors. It is possible for you to download Paku.io mods and play the Paku.io game with Paku.io hacks.
.

LAST DOWNLOADS Paku.io MODS