,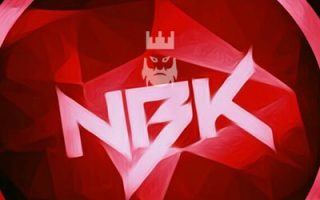 About Nbk.io
Nbk.io is a skill game where you are going to control a ball, try to grow your size and eliminate your opponents by swallowing them.
Those who like to play skill games can play Nbk.io in their free times. You are going to control a random colored ball and try to collect the smaller balls on the map in order to grow your size. Once you reach enough size, you will be able to swallow your smaller opponents. In addition to this, you can also split up and control two balls at once. Your speed will decrease as you grow larger and when you split up, you will be again able to travel as fast as you want.
We share io games unblocked servers on our pages. It is possible for you to find mods for each io game. These are located in the right section of the game articles. Moreover, you can explore new io games to play thanks to the io games list we have shared on our website. You will never feel regret by playing this great game.
How to Play?
You are going to control the ball with the help of your mouse. Moreover, players can split up by pressing the spacebar key.
Tips and Tricks
This game is very similar to Agar.io. The only difference is you can see the amount of your mass on your ball. And there are no other objects on the map. You will directly compete with the other players on the map.
It will be good for you to split up when you grow really large. In this way, you can move faster again and try to swallow other players. Try to stay away from your enemies which are larger than you since they can easily catch you by splitting up.
As godmods we provide Nbk.io mods to our visitors. If you want to play the game with Nbk.io hacks then you can play the Nbk.io game on Nbk.io unblocked servers.
.

LAST DOWNLOADS Nbk.io MODS