,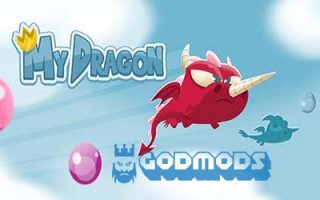 About Mydragon.io
Mydragon.io is a fun skill game where you are going to control a dragon which will be flying in the skies.
In case you are looking for a fun game to play then you can play Mydragon.io in your free times. It is possible for you to customize every detail of your dragon in this game before you start it. You will be flying in the skies and try to find the purple balls. Your goal is to collect these balls in order to earn experience and level up. In addition to this, you are going to find different power-ups in the form of gold balls. They will provide you a random power-up which will be used automatically. Players have to hit other dragons from their back in order to eliminate them however you can use your dash feature in order to avoid enemy attacks.
In addition to this game, we also provide io games unblocked servers on our website. You can find the mods of each game on the right section of their articles. Also, we share io games list on our website which will be really beneficial in case you want to explore new io games. You can also check out categories for more games.
How to Play?
You are going to use your mouse in order to provide directions to your dragon. It is possible to use the dash feature by clicking the left click of your mouse.
Tips and Tricks
It will be a good idea to collect the golden balls in order to have a power-up. These power-ups can help you a lot in order to increase your score and collect more balls. It may take some time for you to learn what each power-up do while playing it.
Beware of your opponents and in case you will have the speed power-up then you must try to locate your opponents. Since you will be moving faster than them, you can easily eliminate them with a quick move.
As godmods we provide Mydragon.io unblocked servers on this page. It is possible for you to download Mydragon.io mods and play the Mydragon.io game with different Mydragon.io hacks.
.

LAST DOWNLOADS Mydragon.io MODS