,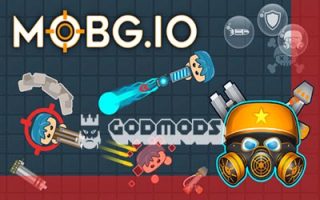 About Mobg.io
Mobg.io is a game which is similar to famous game PUBG however it is the io version of the concept.
In case you like games where you can shoot other players then you can play Mobg.io in your free times. You are going to play with one character on a map which is full of different guns and crates. Players need to collect the weapons and ammo in order to eliminate their opponents. You can also walk through the crates in order to collect them. It is possible to find many useful things in these crates and this is why try to collect as much as you can. You are also going to find some health packs on the map. Keep an eye on the minimap too because the area you can play will get smaller in time.
We are proud to offer you io games unblocked servers on our website. You can find the mods and hacks of the io games on the right section of their articles. In addition to this, you can check our io games list in order to find new io games. You can try these new io games to see whether they are appealing to you or not.
How to Play?
Players will move with the help of their mouse. It is possible to attack with the left click of your mouse and you can move faster with the right click. You can use the scroll of your mouse in order to switch weapons.
Tips and Tricks
You should always have an eye on the minimap in order to see where you need to go. You should avoid from the borders since they will be getting smaller as time passes. Try to collect as many weapons as you can.
Each weapon has a different damage and fire rate. This is why it may take time for you to find the best weapon for yourself. You can be sure that you are going to have quite fun in this addictive game.
As godmods we offer Mobg.io unblocked servers to our visitors. It is possible for you to download Mobg.io mods and start playing the Mobg.io game with Mobg.io hacks.
.

LAST DOWNLOADS Mobg.io MODS