.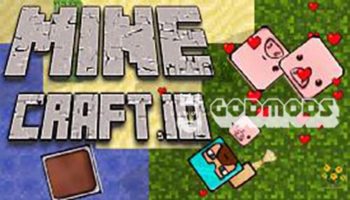 About Mine-Craft.io
Mine-Craft.io is one of the interesting io games.
Access to all Mine-Craft.io hacks and unblocked Mine-Craft.io mods on godmods.com. Free to Play Mine-Craft.io on godmods!. We advise you to visit godmods.com from time to time, because new hacks and mods or aimbots might be released for unblocked Mine-Craft.io.
Mine-craft.io is a game based on minecraft. In Mine Craft, you can do the same thing as in a regular minecraft and even more!Get resources, build houses and various mechanisms, make friends, protect themselves from evil mobs at night and aggressive players.
Mine-Craft.io Controls:
WASD (or arrows) – moveF – open/close player inventoryLeft Shift – runEnter – chatLeft mouse button – attack (hold for shot from bow)Right mouse button – action (put the block, open the block inventory, use the teleport)Keys 1 to 8 – switching the active item in quick inventoryQ – drop active itemEsc – close active window / open game menu.
Basic chat commands:
/spawn – teleport to spawn/home – teleport to bed/team.list – list of players in the team/team.invite – invite a player to the team/team.kick – kick a player out of the team/team.leave – leave the team/team.accept – accept team invitation/sc – suicide.
Play Mine-Craft.io with Unblocked Aimbot, Mods and Hacks features. Also You can download All Mine-Craft.io Aimbot, scripts, hacks and all mods on godmods.com
.
.
LAST DOWNLOADS Mine-Craft.io MODS