,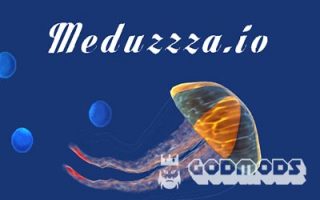 About Meduzzza.io
Meduzzza.io is a skill game where you are going to control medusae and try to reach the highest score by collecting the bubbles in the sea.
In case you like to play io-like skill games then you can play Meduzzza.io in your free times. All of the players will be controlling medusae in order to collect score. As you can guess, the game takes place in the ocean and you will be controlling your medusae. It is possible to find many bubbles in the ocean. You are going to earn one score each time you collect these bubbles and the player who collects the most bubbles will rank number one on the scoreboard. You should also avoid hitting to edges of the map in order to not be eliminated.
We also share io games unblocked servers on our page. You can find these mods in the right section of each article and download them. If you want to explore new io games then you can check out the io games list we have shared on our website. You can also check out our categories in order to find the io games which start with the same letters of the categories.
How to Play?
Players will be providing directions to their medusae with the help of their mouse. In addition to this, you can go faster when you click on the right or left click of your mouse. But keep in mind that you will lose some score while doing so.
Tips and Tricks
Going fast in this game will be really useful however players should remind that it will cost some score to you. This is why you should use this feature when you are really in need. Otherwise you will only lose your score on your own.
The edges of the map are rich in terms of the bubbles. However, it will be worth to note that you will be eliminated when you hit the edges. Hanging around these areas may look very appealing however you should always be careful with the traps of other players.
As godmods we offer Meduzzza.io unblocked servers to our visitors. If you want to play the Meduzzza.io game with Meduzzza.io hacks then all you need to do is download Meduzzza.io mods.
.

LAST DOWNLOADS Meduzzza.io MODS