,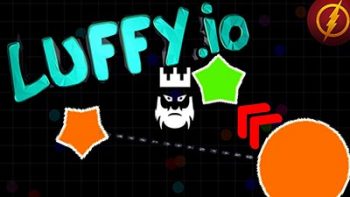 About Luffy.io
Luffy.io is a skill game where you need to collect balls on the map and eliminate your opponents for the score.
If you enjoy playing skill games then you can play Luffy.io in your free times. You are going to control a star in this game. This star has a ball which it can swing. You need to swing your ball in order to eliminate your opponents, move and collect other balls on the map. It may take just a few minutes for you to get the game and start rocking.
We also share io games unblocked servers on our pages. In case you want to play the game with hacks then you can find these mods in the right section of each article. In addition to this, you can check the io games list we have shared on our website where you can explore new io games to play.
How to Play?
You need to provide direction to your ball with the help of your mouse. It is possible to swap the places of your star and ball with the space bar.
Tips and Tricks
You are going to control a star which has a ball. You need to swing this ball in order to collect other small balls on the map or eliminate your opponents. It will be enough for you to touch your enemies with your ball in order to kill them.
It is possible to change the locations of your star and ball in order to avoid enemy attacks. You can also move by doing the same action. Your ball has a limited area to reach and you need to swap your star and ball to move on the map.
As godmods we offer Luffy.io unblocked servers to our visitors. You can download Luffy.io mods through our page and start playing the Luffy.io game with Luffy.io hacks.
.

LAST DOWNLOADS Luffy.io MODS