,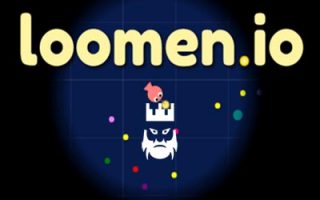 About Loomen.io
Loomen.io is a typical io game with a different concept where you have to eat to see your around.
In case you are willing to play an interesting and addictive game then you can play Loomen.io in your free times. You are going to control a small fish which can light its around. Players have to increase this circle of light by eating the foods on the map. You will be competing with other opponents and bigger fishes can always eat smaller fishes. Players will compete with each other to have the highest score on the map.
Our website shares io games unblocked servers on its pages. If you want to download mods for the io games then you can find these lists in the right section of the articles. If you want to explore new io games then you can check the io games list we have shared on our website.  
How to Play?
Like most of the io games, you will provide directions to your fish with your mouse. There is no any option that you can use.
Tips and Tricks
You will start with a small fish in the ocean where you will see only some portion of your around. Players have to eat the orbs on the map in order to see their around. The more you will eat the more you will see.
This is why you have to eat as much as you can. You will also grow in size and there are other opponents on the map as well. Bigger fishes can eat smaller fishes. You must avoid bigger opponents until you reach the certain size.
As godmods we share Loomen.io unblocked servers with you on our page. It is possible for you to download Loomen.io mods and play the Loomen.io game with Loomen.io hacks.
.

LAST DOWNLOADS Loomen.io MODS