.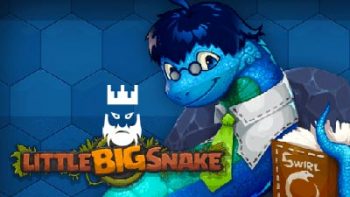 About LittleBigSnake
LittleBigSnake is a skill game which is very similar to slither.io but has 3D graphics.
In case you like skill games then you can play LittleBigSnake in your free times. The game has the same concept with one of the famous io games, slither.io. You will control a snake in this game and try to eliminate your opponents, by letting them hit you with their heads.
In addition to this game, we share io games unblocked servers on our page. Thus, you can find the mods for almost all io games with these servers. And in case you are looking for new io games that you do not know, then you may want to check out our io games list. You can also visit our categories in order to find games starting with that letter or figure.
How to Play?
Your snake will move automatically and you will provide directions to your snake with your mouse cursor. It is possible to speed up with the left click of your mouse as well.
Tips and Tricks
First of all, you need to know that this game has a huge map. This is why do not try to hang around the corners. In this way, you will only trap yourself and let other players eliminate you. Moreover, whenever you hit any snake with your head, you will lose the game. You can slither on your body without any problem.
You can see your boost bar at the bottom of the screen. It will be better for you to keep it for bigger enemies. When you see someone speeding up and in case you can locate his or her head, then use your speed boost. In this way, you can force them to hit you with your head.
As godmods we offer different LittleBigSnake unblocked servers on our page. You can download LittleBigSnake mods for this LittleBigSnake great game and play it with LittleBigSnake hacks.
.
.
LAST DOWNLOADS LittleBigSnake MODS