,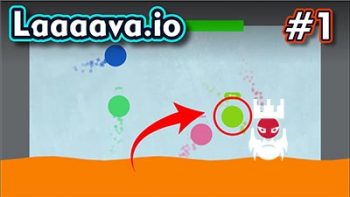 About Laaaava.io
Laaaava.io is an addictive game where you are trying to push your enemies to the lava to make them lose the game.
Those who like addictive games can play Laaaava.io in their free times. In this game, your goal is not to fall down to the lava. You only have the jump ability. And this ability has a cooldown. It is possible to hit the ceiling where you will earn a boost.
Those who like io games can explore new io games on our page. Moreover, we provide you io games list where you can check new games through our categories. In addition to this, we also provide io games unblocked servers in order to let our visitors play the games with hacks. You can find these mods in the right section of the articles.
How to Play?
All you need to do is not fall down to the lava. In order to do this, you need to use the left click of your mouse to jump.
Tips and Tricks
You will be competing against five players. The last one standing will be the winner. Thus, in case you will fall down to the lava you will lose the game. In order to not lose the game, you must jump constantly.
Moreover, in case you will hit the ceiling you will bounce. This is the most effective way to eliminate your opponents. Jump through the ceiling and hit there. Then with the bounce effect, you will try to target your enemies. When you will hit them, you will speed them up and make them lose the game. Keep in mind that your jump has a cooldown.
As godmods we provide Laaaava.io unblocked servers to our visitors. In case you want to play the Laaaava.io game with Laaaava.io hacks, then all you need to do is download Laaaava.io mods.
.

LAST DOWNLOADS Laaaava.io MODS