,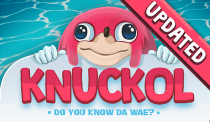 About Knuckol.club
Knuckol.club is an ultimate battlefield of connected islands located 5 miles from da mada land  for testing da true Ugandan warrior spirit of da brodas who want to dedicate dem lives to da Knuckol tribe!
You join in an attempt to become da strongest warrior and began da path to da Commanda? rank renown for his powa in da field and commanding da wae! Knuckol.club is one of the interesting io games. Access to all Knuckol.club hacks and unblocked Knuckol.club mods on godmods.com
 How to Play knuckol.club
Move using the mouse, Left click to attack and right click to boost!
 knuckol.club Strategy
Avoid all spears for dem will instantly kill you, Make sure you keep that dash off of cooldown cause it can either save your life or cause you to lose it
.

LAST DOWNLOADS Knuckol.club MODS