,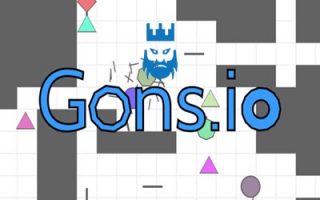 About Gons.io
Gons.io is a fun game which you will play with geometric shapes and try to shoot each other to eliminate players.
If you are looking for an addictive game then you can play Gons.io in your free times. In this game, you are going to control a geometric shape which will change its form when you collect sticks. Sticks are important because you attack with them. You need to eliminate more players in order to earn more score. We bet you are going to love this addictive game.
In case you want to explore new io games then you can check the io games list we have shared on our website. In addition to this, we also share io games unblocked servers where you can find the mods on the right section of each article and download them.
How to Play?
You are going to provide directions to your geometric shape with the help of the WASD keys. In addition to this, you can shoot with the spacebar.
Tips and Tricks
You will be unable to shoot when you start the game. This is why it will be good for you to find the sticks on the map. You can also collect the sticks shot by your opponents but be sure that you will collect only the standing ones.
In case you will try to collect the stick which is traveling then you will be eliminated. Each time you collect a stick, your shape will change. That stick will be included in you and you will be square. The more sticks you will collect, more shapes you will change.
As godmods we offer Gons.io mods on our pages to our visitors. If you want to play the Gons.io game with Gons.io hacks then you can start playing it on Gons.io unblocked servers.
.

LAST DOWNLOADS Gons.io MODS