,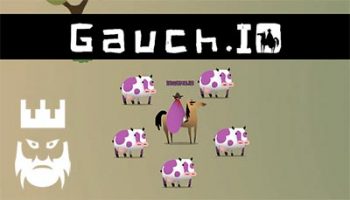 About Gauch.io
Gauch.io is cowboy game where you are going to create your own herd and fight with other players on the map.
When you play Gauch.io, you can see that it is highly addictive. You need to travel all around the Gauch.io map in order to find new cows for your herd. You can fight with other players on the map or find the wild cows. Players will earn a score from each of their fights. Like most of the other io games, your goal is to collect points.
You can also play on the private servers in order to have an access to different cheats. We published the list of the Gauch.io mods on the right section, you can download them whenever you want.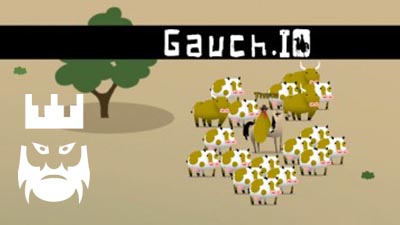 How to Play?
You have to click with your left button of your mouse to move on the map. Once you will beat the cows, you can click the spacebar in order to let them join your herd.
Tips and Tricks
Never trust in your score, better players can lose to the players with less score. You must pay attention to many details such as the number of your cows. If you have recently fought with wild animals or players, you may lose the fight if you enter it too soon.
It will be good to travel around the map and find cows to beat. After you will be victorious in your fight, you can let these to join your herd and increase your score. You may also want to enter into the fights while players are fighting with each other. In this way, it will be easier for you to eliminate them.
As godmods, we offer you the list of the Gauch.io unblocked servers. It will be possible for you to download Gauch.io mods from here and thus, have an access to various different Gauch.io hacks.
.

LAST DOWNLOADS Gauch.io MODS