.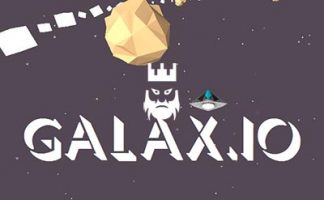 About Galax.io
Galax.io is a 3D space game where you are going to use a spaceship in order to destroy your opponents.
If you like to play space games then you must play Galax.io as soon as possible. This is a 3D game with great graphics and we believe that space game lovers will love it. You are going to control a spaceship and try to eliminate your opponents.
We would like to note that we also share io games unblocked servers on our pages. You can find these mods in the right section of each article. In addition to this, you can explore new io games to play thanks to the io games list we have shared on our website.
How to Play?
You need to use WASD keys in order to provide direction to your spaceship. In addition to this, you can extinguish the fire on your spaceship with the spacebar. You can also shoot with the help of the left click of your mouse.
Tips and Tricks
This is a 3D game with great graphics but you should know that all players are on the same level in space. This means that you do not have to aim top or bottom in order to shoot your enemies. You just need to provide direction to your spaceship and make sure that you reach your target in a straight manner to destroy it.
You can buy new spaceships with your money as well as new weapons. This is why you may need to play some in order to get the game well. After you will be familiar with the spaceships and new weapons, you can earn high scores.
As godmods we provide Galax.io unblocked servers to our visitors. It is possible for you to download Galax.io mods and play the Galax.io game with various Galax.io hacks.
.
.
LAST DOWNLOADS Galax.io MODS