,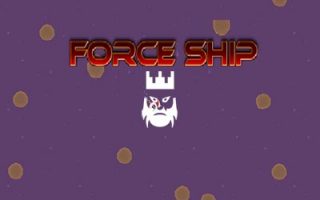 About ForceShip.eu
ForceShip.eu is a space game where you will fight with other spaceships on the map to earn score.
Those who like to play space games can play ForceShip.eu in their free times. Players are going to control a spaceship in this game and try to eliminate your opponents by pushing them back with your bullets. You should avoid the edges of the maps and rocks on the map to stay alive. You also have to push your opponents to these areas to eliminate them.
In case you want to explore new io games then you can check our io games list. You can visit our categories in order to find games starting with those letters or numbers. In addition to this, if you want to play io games with mods, we provide io games unblocked servers on our website.
How to Play?
You have to provide directions to your spaceship with the help of your mouse. It is possible to shoot with the left click of your mouse and you can speed up with the right click of your mouse.
Tips and Tricks
You are not able to shoot your opponents and eliminate them. Your bullet will hit your opponents back. A player must hit the edges of the map or the rocks located on the map in order to be eliminated.
This is why you have to push your opponents to these areas in order to eliminate them. In addition to this, it will take some time for you to get used to the mechanics of the game. But once you get used to them, you will be addicted to this game and play it a lot.
godmods provide you ForceShip.eu unblocked servers on this page. It is possible for you to download ForceShip.eu mods from our page and start playing the Force Ship game with ForceShip.eu hacks.
.

LAST DOWNLOADS ForceShip.eu MODS