,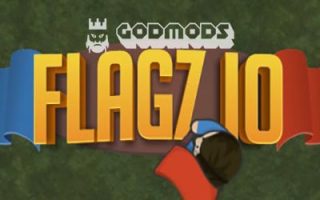 About Flagz.io
Flagz.io is a game where you will be playing in teams and try to hold the flag as much as you can for more score.
In case you like to play games which are played in teams then you can play Flagz.io in your free times. You are going to control a character which needs to carry the flag. There are two sides of the map. One side belongs to the red team and the other side belongs to the blue team. You have to walk around the area of the opposite team to earn score. In addition to this, you can get the flag and keep it away from the other team. In this way, you can earn more score quickly than anything else.
We also provide io games list on our website. In case you want to explore new io games then you can benefit from this list. Also, you can check out our categories in order to find games starting with that letter or number. You should also know that we share io games unblocked servers on our pages.
How to Play?
You will be controlling your character with the help of the WASD keys. In addition to this, you can steal or drop the flag by pressing the spacebar on your keyboard.
Tips and Tricks
It will be better for you to stay with your team. In this way, you guys will have better chance to keep the flag in your team. You should also avoid enemies to follow you in case you are going to the flag.
Probably, you are not going to have too much fun by playing the game alone. This is why collaboration is very important in this game. Those who like to play the games alone can look for other games since collab is essential in this game.
As godmods we provide Flagz.io unblocked servers to our visitors. It is possible to download Flagz.io mods and play the Flagz.io game with different Flagz.io hacks.
.

LAST DOWNLOADS Flagz.io MODS