,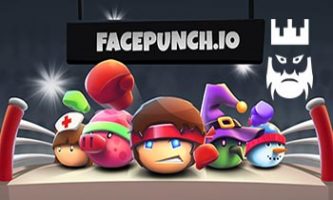 About Facepunch.io
Facepunch.io is an action game where you need to punch your opponents to beat them. You will level up as you will beat your opponents on the map.
If you want to have some good time then you can play Facepunch.io game. You will have a character in this game. You will seek opponents and punch them to death. Each of your punch will earn your score and you will level up. There are various private servers of the game where you can play with hacks. You can find these in the right section of this article.
Like all of the other io games, you will try to earn as much as score you can. There are various orbs on the map as well. You can both earn XP with these orbs and fill your speed bar. Try to save your speed feature for the cases where you will be in trouble.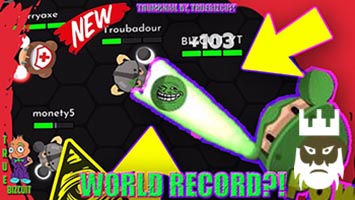 How to Play?
Players can punch with spacebar or left click of the mouse. You can speed up with the right click of your mouse. You need to press W to use your ultimate. Moreover, your character moves automatically where your cursor is directed.
Tips and Tricks
Speeding up can help you to stay away from trouble. Thus, try to collect the orbs on the map in order to fill your speed bar. You can see it on the right bottom of your screen.
Killing your opponents is a good thing however you should keep in mind that it is challenging. Therefore, try not to die to kill any low-level opponents. Leveling up needs some time and effort, do not spend it easily.
As godmods, we offer you the list of Facepunch.io unblocked servers. You can download Facepunch.io mods through this link and play Facepunch.io any io games with Facepunch.io hacks.
.

LAST DOWNLOADS Facepunch.io MODS