.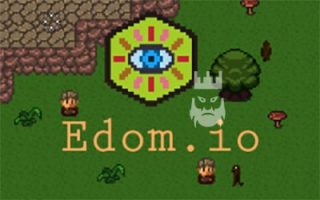 About Edom.io
Edom.io is a role-playing game with pixel graphics but you can be sure that it is quite fun to play.
In case you like to play roleplaying games then you can play Edom.io in your free times. The game consists of pixel graphics where you are going to control your character in the woods. In addition to this, you can go underground and fight in the caves as well. This is a typical role-playing game where you need to find new goods and equip them to be more powerful. I believe that role-playing game lovers can spend a good time in this game and have quite a lot of fun.
We believe that you are going to love to play this game in your free times. We share io games unblocked servers on our pages. If you want to download mods then you can find these mods in the right section of each article. In addition to this, you can check our io games list in case you are willing to explore new io games to play.
How to Play?
You have to use the WASD keys on your keyboard in order to provide directions to your character. It is also possible to use the left click of your mouse in order to shoot.
Tips and Tricks
Like in all of the role-playing games you have to farm the monsters on the map. In case you will focus on this as your priority, you can progress much more easily in the game and be unbeatable in a short period of time.
Players have to register in order to save their progression. In case you will not register, you will lose all of your data when you want to play the game again. If the game is good for you then you should not forget to register as soon as possible to not forget it.
As godmods we provide Edom.io mods to our visitors. If you want to play the game with Edom.io hacks then you can start playing Edom.io on Edom.io unblocked servers.
.
.
LAST DOWNLOADS Edom.io MODS